Luke Hickman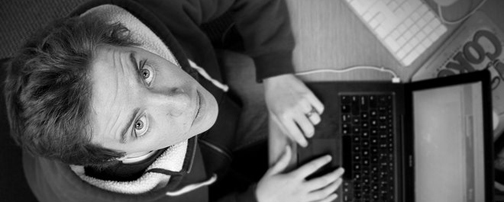 Luke Hickman grew up in the nasty desert town of Hesperia, CA. Because there's nothing to do in the desert, Luke wasted his childhood watching television and movies. He was one of those nerds that watched Siskel and Ebert even though two-thirds of the movies reviewed would never open near him.
Because it seemed like a goal too far to reach, Luke never lost hopes of becoming a film critic. After changing his major several times at Utah Valley University, he decided to study all the film he could at a school without a film program and go for it. There he reviewed for the student paper The College Times (now known as the UVU Review) for all four years.
Luke now reviews theatrical releases for this fantastic site (The Reel Place), on the Jon and Keith Show on 101.5FM KEGA and on Keith Stubbs Sport on ESPN700. He also reviews Blu-rays for High-Def Digest, the most esteemed site when it comes to the technical quality of home entertainment.