Luke Hickman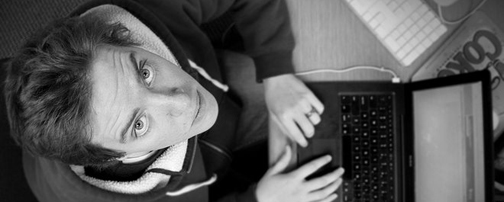 Luke Hickman grew up in the nasty desert town of Hesperia, CA. Because there's nothing to do in the desert, Luke wasted his childhood watching television and movies. He was one of those nerds that watched Siskel and Ebert even though two-thirds of the movies reviewed would never open near him.
Because it seemed like a goal too far to reach, Luke never lost hopes of becoming a film critic. After changing his major several times at Utah Valley University, he decided to study all the film he could at a school without a film program and go for it. There he reviewed for the student paper The College Times (now known as the UVU Review) for all four years.
Luke now reviews for this fantastic site (The Reel Place), on The Stubbs Show (101.5 The Eagle – Salt Lake City – KEGA), on the Talking Pictures Podcast and serves as the Vice President of the Utah Film Critics Association.
Enter for your chance to win a pair of tickets to see THE MET: LIVE IN HD's fourth event of their eighth season, Verdi's FALSTAFF! Don't miss your chance to experience the excitement of the Met Opera LIVE in high definition on Saturday, December 14 at 10:55AM at select participating …
Do you want to see GRUDGE MATCH before it hits theaters? Click here for your chance to download a screening pass for you and a friend to check out an advance screening taking place on Monday, December 16 at 7PM in Salt Lake City! The deadline for entries is Friday, …
Do you want to see WALKING WITH DINOSAURS before it hits theaters? Click here for your chance to download a screening pass for you and a friend to check out an advance screening taking place on Saturday, December 14 at 10AM in Salt Lake City! The deadline for entries is …
EPIX & Paramount Pictures are teaming up to find the next ANCHORMAN! To enter, just record a 15-second video at home and upload it to Instagram using the hashtag #iamronburgundy for your chance to win. The best video submission will be chosen on Wednesday 12/4 and will go on to …
I love the Lord of the Rings and Hobbit movies, but the one downside to them is the year-long wait for the next installment to come around. For all the fans out there, the wait seems longer than a year - but for a group of you, the wait is …
DR NCM Fathom Events and BBC AMERICA are thrilled to celebrate 50 years of the world's longest-running sci-fi series, Doctor Who, with a Real D 3D presentation of the Doctor Who 50th Anniversary Special: The Day of the Doctor. This extraordinary one night event will take place in select cinemas …
Do you want to see NEBRASKA before it hits theaters? Click here for your chance to download a screening pass for you and a friend to check out an advance screening being held on Monday, November 25 at 7:30pm in Salt Lake City! Seats in the theater are first-come, first-serve …
The Reel Place is excited to offer you passes to a special advance screening of PHILOMENA! Click here for your chance to download a screening pass for you and a friend to check out the advance screening being held on Wednesday, November 20 at 7:30PM in Salt Lake City. Seats …
Do you want to see THE BOOK THIEF before it hits theaters? Well, click here for your chance to download a screening pass for you and a friend to check out an advance screening being held on Tuesday, November 19 at 7PM in Salt Lake City! The deadline to enter …